I am so excited to begin our second year of Exploris elementary! Last year was so wonderful and I know this year will be the same or even better! I am beginning my 11th year of teaching. I taught for 9 years at Casa Esperanza Montessori Charter here in Raleigh prior to coming to Exploris. My family moved to North Carolina from Indiana in 2006 and I am a Purdue University graduate - go Boilermakers! My husband, Jean, and I have two children, both students of Exploris. My son, Zakiah, is a 4th grader and my daughter Naylah is a kindergartner.
Please do not hesitate to contact me via email at anytime. Email is the best way to get in touch with me. Below you will find our crew's Global Arts schedule.
Warmly,
Ms. Leah at lruto@exploris.org
Monday - Gardening, Music, and Recess with Ms. Marg
Tuesday - It's Tuesday: What are You Reading?, Movement with Ms. Lisa
Wednesday - Music and Recess with Ms. Marg
Thursday - Walking Classroom, Art with Ms. Claudia
Friday - Community Circle, Explorations, Target Time and Nature Journaling
Powered by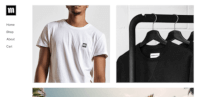 Create your own unique website with customizable templates.